What We Do
TalentHome Solutions Pvt. Ltd. is a talent management company providing Recruitment, Training and Software related services to various IT and Non-IT clients.
Click here for Engineering Training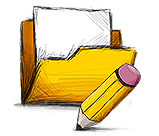 Who We Are
We are team of very talented IT professionals who had actually worked in top notch Companies like BNP Paribas, Oracle, Fidelity Investments & iGate Patni in India, USA and UK for over a decade.